PlugCo
Welcome to PlugCo – a division of the ArgeSim Group – and the largest, most experienced supplier of high-quality infrastructure testing equipment in Turkey. From its headquarters in Corum, PlugCo designs, manufactures and ensures on-time delivery of pipe testing equipment from its extensive line ofproducts that includes: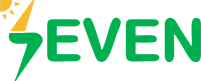 Seven Sensor
We are specialized in supply, installation and commissioning of high-quality meteorological sensors and complete measuring & monitoring systems for solar PV plant.
Ballastco
Ballastco has become one of Turkey's top lighting company thanks to its product quality, production range and worldwide distribution network, although it is new in the lighting sector.Ballastco manufactures and supplies all kinds of LED and classical lighting fixtures and related components according to European standards to meet the requirements of customers for interior and exterior lighting.Ballastco stepped in the lighting industry with magnetic ballast product, which has been developed by our engineers in a short time. This encourage us to design and manufacture products that require more detailed engineering such as electronic ballast, led driver.As Ballastco, we are growing rapidly every day by adding new lighting products to our production range and constantly keeping development and innovation on the front panel.
Over the years, Ballastco has specialized for high efficiency magnetic and electronic ballasts and also high efficiency LED drivers. Our products which approved by many third party quality institution and are TSE and ISO certified.Apart from its own production of lighting fixtures and components, Ballastco carries out research and studies for special projects and products as per customers' wishes and requests.